Commitment to Advocacy
As if living with chronic illness isn't tough enough, many such illnesses are "invisible," leaving the sufferer to feel isolated and defeated, and struggling to voice their feelings and needs.
It is this disconnect that gave rise to Mighty Well™, and it's what continues to drive our efforts to heighten awareness, educate the general public, and maintain a constant dialogue with the healthcare community. As a Chronic Neurological Lyme Disease patient, CEO Emily Levy is a passionate patient advocate and patient expert in the field of Lyme Disease, bringing critical insight to healthcare organizations and professionals on the need for sensitive psychosocial support for the long-term and chronically ill. Her intimate knowledge of the patient perspective is a valuable asset across the medical community in bridging the gap between the perceived and "unseen" patient experience and facilitating authentic connection with the patient demographic.
A frank, energetic, and seasoned speaker, Emily advocates for spreading Lyme Disease Awareness, and Chronic Illness and Invisible Disease Awareness.
To book Emily for a speaking engagement or facilitated group workshop, please contact us at listenup@mighty-well.com or click on the link below: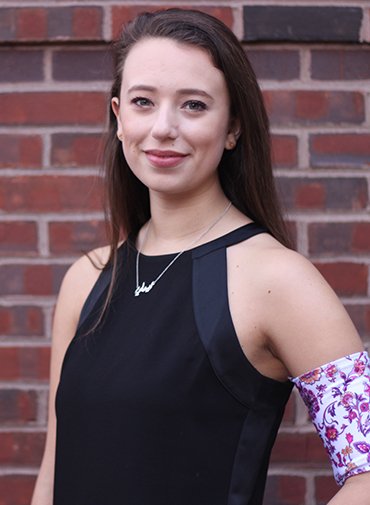 Commitment to Education
Emily has educated audiences on what it is like to live life as a "Professional Patient" while living life to the fullest with Chronic Lyme Disease and a PICC line. Emily has educated audiences at:
The Association for Vascular Access
The Infusion Nurses Society
Tuft's Health Plan
The Center for Women's Entrepreneurial Leadership (CWEL)
Babson College, Smith College, and Endicott College
... and many more! Book today by emailing answers@mighty-well.com